Our Wine Selection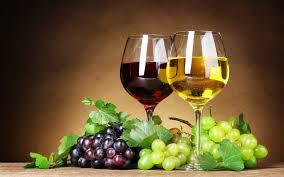 Our suppliers search the world for the best wine grape juices they can find.  Many of our wines are award-winning and are produced and bottled in Port Washington, Wisconsin.
Our Sangiovese, Pinto Grigio and Barolo juices come from Italy.  Australia supplies us with a wonderful Cabernet and Shiraz wines which are specifically blended to create an amazing wine experience.  Click on the tabs for each wine style to explore our complete menu of wine made at Vines to Cellar.
 
U Vins are where you can become the Vintner (winemaker) of a batch of our wines. 

Schedule a wine-making experience for yourself or turn it into a party.  Call us at Vines to Cellar to hear about the process.